Discover Nitrobox Reporting & Analytics
Generate the financial reports you need
Reporting challenges one step ahead
It's a fact: Financial reports are essentially important in order to evaluate the profitability and success of departments and companies on a regular basis.
However, due to various factors such as widely dispersed information, data silos or difficult access to data, creating meaningful financial reports often becomes a challenge.
Smart financial reports with Nitrobox
At Nitrobox we understand the importance of a centralized access to data in real time. That's why we created the Nitrobox web portal. Whether individual reporting by stakeholder, data transfer to the general ledger or ad hoc queries for controlling and BI: With the Nitrobox Agile Monetization Platform, your individual and expressive financial report is just a click away.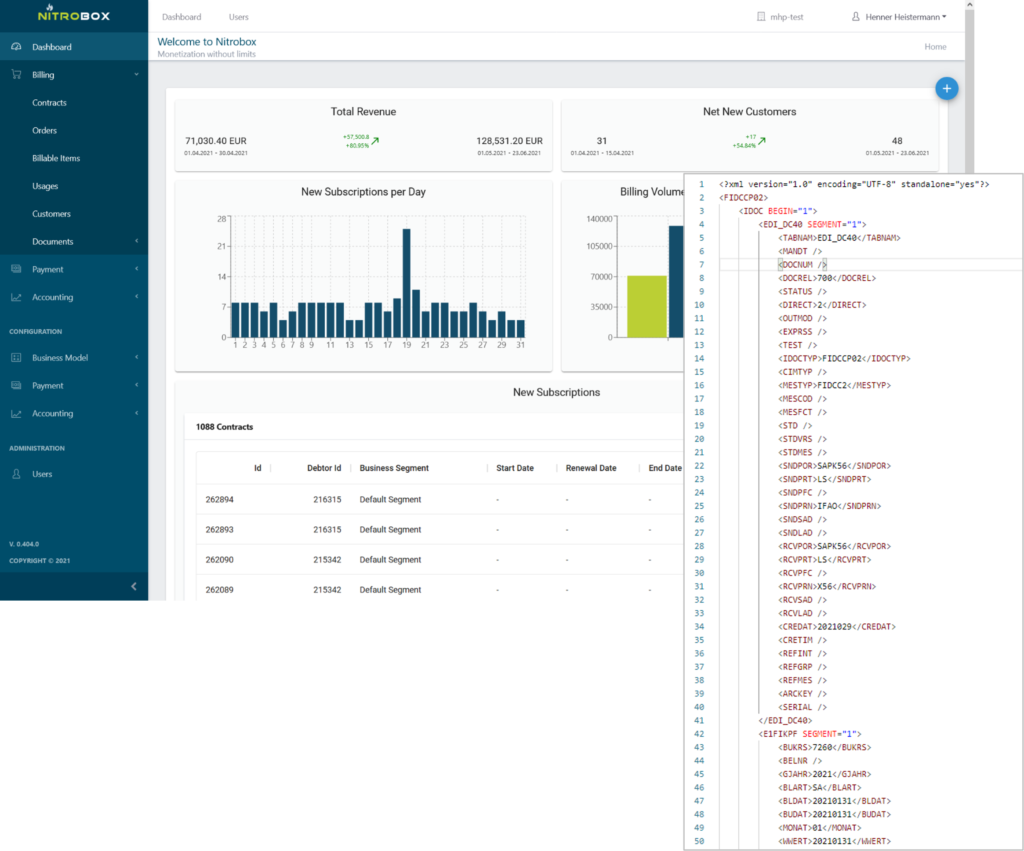 Nitrobox Reporting-Features at a glance
Retrieve reporting data from the Nitrobox Platform quickly and easily and for various purposes:
Data transfer to customer systems
Nitrobox transfers accounting data to customer systems in two different ways and in various formats:
Access to Nitrobox web portal
Nitrobox provides all reporting data in real time:
Controlling and business intelligence
Create your individual reporting for controlling and BI based on easily accessible data:
Learn more about Nitrobox